The Shravan or Sawan month in the Hindu calendar is dedicated to Lord Shiva. Mondays that fall during the Shravan month are considered very auspicious.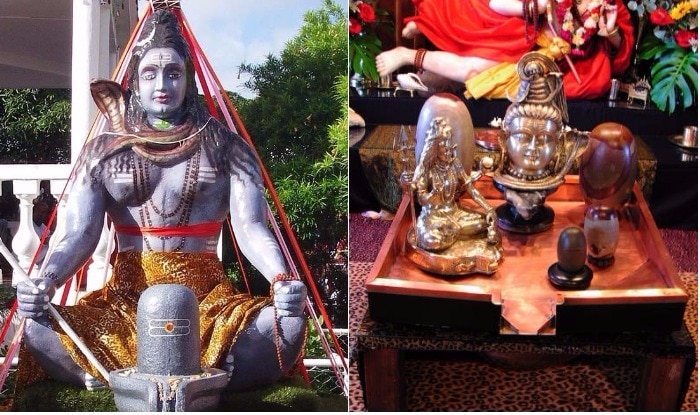 Mumbai, July 10: Guru Purnima on Sunday marked the beginning of the Sawan month of 2017. Today is the first Monday of the Sawan or Shravan month. The Shravan or Sawan month in the Hindu calendar is dedicated to Lord Shiva. Mondays that fall during the Shravan month are considered very auspicious. Many people fast on Mondays during this time and these are called as Shravan Somwar or Sawan Somwar Vrats. It is known as Sawan month in North Indian states. People who follow Sawan Mondays observe sixteen Mondays or Solah Somwar fasting from the first Monday of Sawan month. The Sawan month in Northern states began from July 10, 2017.
This Sawan month and Sawan Mondays from July 10 will be observed in Rajasthan, Uttar Pradesh, Madhya Pradesh, Punjab, Himachal Pradesh and Bihar. It will end on August 7, 2017. For the people in Andhra Pradesh, Goa, Maharashtra, Gujarat, Karnataka and Tamil Nadu, Sawan Somwar Vrat will start from July 24 and end on August 21.
As the Sawan Month and Shravan Monday commences from today, here are some interesting things to know about this pious month:
During the Shravan/Sawan month, it is believed that worshipping Lord Shiva is 108 times more powerful than worshipping during normal days.
Monsoon is at its peak during Shravan. The fourth Monday that comes during Sawan is considered to be very auspicious.
Some people observe the vrat for the entire month called as Shravan Shiva vrat, whereas some do it on Mondays and it is called the Shravan Somvar vrat.
People who follow Shravan month have their own belief to observe the fast. Some fast for long life, happy married life or happiness of their children. It is believed that fasting during Sawan and worshipping Lord Shiva helps with wealth, luxury and increase in generation.
During the Sawan month, people offer Belpatra to Lord Shiva. There is a belief that offering a Bel Patra during puja to Lord Shiva s equal to any pilgrimage visit.
The Sawan month is considered to be the beginning of Hindu festivals such as Teej, Dashain and Tihar.
People who fast during Sawan Mondays and does any donation or charity on these days are believed to get fruits equivalent to that of visiting Jyotirlinga.
Some people who fast during the entire month of Sawan eat foods like sabudana or fruits. Those who religiously follow the Shravan Shiva vrat have only one meal a day in the entire month. Some also eat food without adding salt when they are fasting.
Even scientifically, fasting during Sawan month is considered healthy. Apparently, medical practitioners stated that when people fast during Shravan and it rains and sunlight is scarce, it slows down the digestive system. Hence, it is good to eat food that is easily digestible. Therefore, a majority of the Hindus follow a strict vegetarian diet during Shravan month.
Hindu women, who are married, wear red attire and green bangles and pray for the long and healthy life for their husbands.
Meanwhile, the Kanwar Yatra 2017 also begins during the Sawan month. The Yatra commences on Maha Shivratri, which will this year be observed on July 21.