The superstar is all set to bounce back with Rohit Shetty's Golmaal Again, spoke candidly in an exclusive chat with us.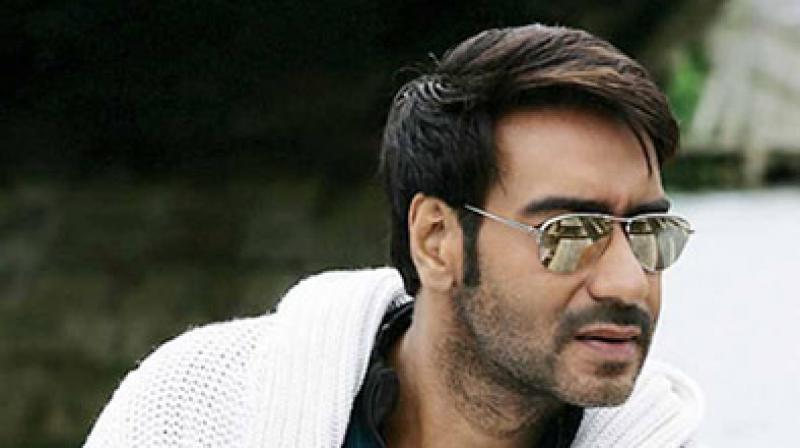 Mumbai: Ajay Devgn hasn't been having the best of forms. His last two releases, Shivaay and Baadshaho weren't exactly reaping in great money. But the superstar is all set to bounce back with Rohit Shetty's Golmaal Again. Ajay Devgn spoke candidly in an exclusive chat with Deccan Chronicle.
How different is this Golmaal going to be?
It has a genre which is not tapped in India. Golmaal Again is a horror-comedy which is not scaring you but it is really funny. One can only make a sequel if their characters are famous. All the characters in Golmaal series are famous and we need to take them forward in a different way. This film has a very emotional story base. Except for Kareena Kapoor Khan, we all five boys are same with same names and characteristics but the set up has changed. From Goa, we have moved to Ooty.
Any idea of Golmaal franchise you didn't approve of?
Rohit Shetty came to me with this idea four years ago. I really liked the idea and told him that he should go ahead with it. They took nearly three and half years to develop it and now it is ready for its Diwali release.
Are you under pressure considering high expectations from Golmaal Again?
I am under pressure when any Golmaal film releases. I feel it is about writing a good time. That's why Rohit and his team took good amount of time to write.
How did Rohit evolve as a director from Golmaal to Golmaal Again?
I have known Rohit since he was an assistant so it is very difficult to answer. For me I have seen him growing in front of me but one gets mature with time and experience.
How was working with the new entrants Tabu and Parineeti Chopra to Golmaal family?
Tabu is again an old friend. I have known her even before we started acting. We share a great rapport. Parineeti is somebody who is very sweet. The moment she arrived on the sets, she made us feel so comfortable.
And you recreated your iconic dance number Neend Churayi Maine from the 90's…
Rohit told me where I shot the song, I don't even remember it. It's been around 20 years sincewe shot the original song. When Kajol saw the song, she liked it.
Golmaal Again comes with a disclaimer this time, Iss Diwali No Logic Only Magic…
We are not telling to the audience. This tagline is because of the storyline. When we talk about horror genre than there no logic to the ghosts. These things are magical.
What is your take on intellectual people hating Rohit Shetty's film especially Golamal series?
When I talk to such intellectual people, they all have seen Golmaal films. They are closet watchers. Why anyone wouldn't enjoy? When a Hollywood film will release, everyone will like it just because it is in English.
With films like Drishyam, Shivaay, how far your sensibilities have changed in terms of filmmaking?
It has changed somewhere. Even the films I am doing in the future are different. I am concentrating on how the filmmaker is making it and I think it has become important. Audience have no concept of who's making the film. For them only actors is face of the films. So it has started that somewhere it is our responsibility to regulate.