Canada's PM decided this year to dress up as Clark Kent, whose alter ego is Superman.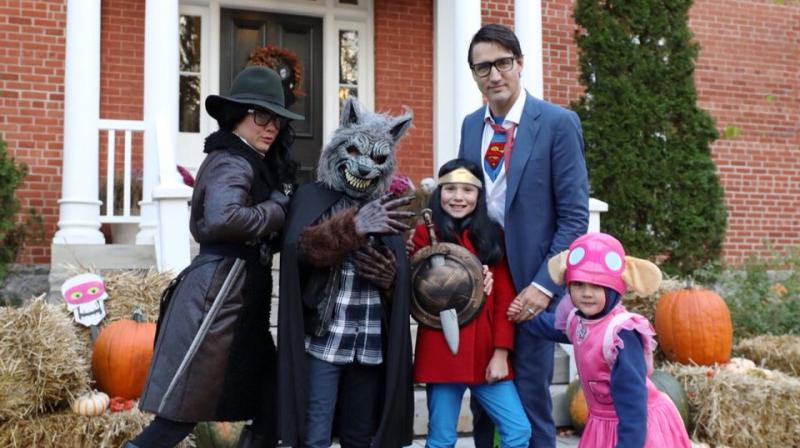 Canada's Prime Minister Justin Trudeau had the internet swooning over his Halloween costume when he dressed up as Clark Kent, whose alter ago is Superman.
"So adorkingly adorable, the whole family!," one Twitter user commented about the picture.
Video posted on Youtube showed him rip open his shirt to reveal a Superman logo at the House of Commons so journalists could get a look at the whole outfit.